Our Camp
Wilderness Haven
Our camp is located in the beautiful Greys River, on the summer range of the trophy Elk and mule deer. Its location is ideal for early hunts that begin in september.
From this camp we can hunt any of the three big game management areas. Our camp sits at approximately 9,000 ft elevation, and is accessible by truck. No tedious pack trip is necessary… every day is a hunting day when you book with Jenkins Hunting camp.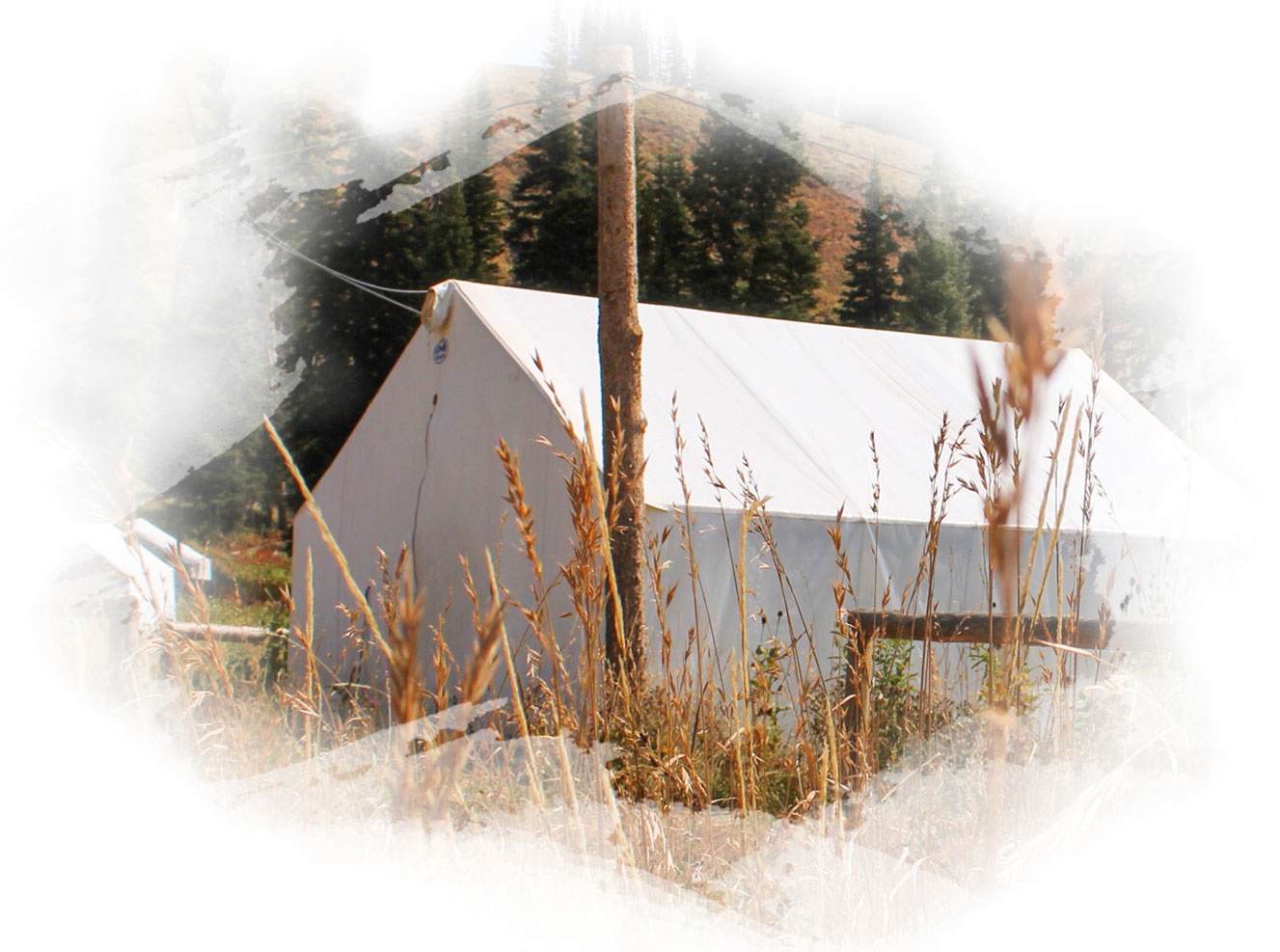 What to Bring?
We furnish everything except personal gear and licenses. In addition to your sleeping bag, bring rain gear, plenty of warm clothing and comfortable waterproof boots. Rifles in the 30-06 range are popular for hunting big game, but bring your favorite gun.
Non-Hunters
Non-hunters are welcome in our camp to either accompany you on your trip or relax in the camp.
Meals
We are proud of our reputation for serving delicious meals. Our menu consists of hearty homemade meals made with top grade beef, pork, chicken, and turkey.accompanied by biscuits, cookies and pies.
Your Comfort
Hunting big game can be demanding. You need a comfortable place to relax at the day's end. Our tents have frames and wood floors. There are propane heaters and electric lights in each tent. All beds have springs and a mattress. We never book more hunters than we can accommodate comfortability.
We sincerely enjoy our hunting guests and have a happy congenial camp. Our guests love hunting with Jenkins Hunting Camp each fall due to the warm personal attention we give to each one.
What happens If I fill My licence Early?
If you fill your licence early, you are welcome to remain in camp for the days you have booked.